Purely Pilates Studio
News, Workshops and Classes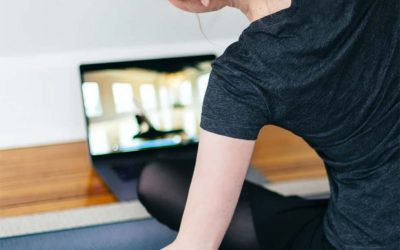 by Purely Pilates Studio | May 1, 2020 | Categories: Online classes. | 0 Comments
Step 1: Book or renew your class Book your course with Kate for the next 4 weeks. Step 2: Receive your unique class link You will receive the link up to 1 hour before the class. It's as easy at clicking the link. This will open a new window on your laptop. It will ask...
Facebook feed
purely PILATES is all about you, our customers. Thanks to our personalised and professional approach to Pilates, we can assess and empower you to work with movements to improve your posture, tone and lengthen your muscles to create a stronger more flexible body. Between us we have over 30 years' experience in health and fitness with clients that have been training with us for many years. Our passion for Pilates has led us to open the only fully equipped Pilates Studio in the Hove area. Helping individuals recover from injury, get back in shape after childbirth, improve athletic performance and get fit, is the driving force behind our success.
Purely Pilates Studio is feeling lovely.
5 days ago
We asked our lovely instructor Niki what is helping her through lockdown…
"What's really helping me during this time is knowing I've still got the opportunity to keep active, doing more of the things I love like Pilates and cycling! I also really enjoy connecting with friends and clients online, even though it's not in person I still find this a really valuable part of my week"! love Niki ❤️
Just wanted to give a shout out for Niki.
As one of the most recent instructors to PP it must have been challenging to adapt to teaching online to a group she had only encountered in the studio a couple of times before Lockdown.
However, I feel that Niki is really in tune with us and her classes are a burst of positive energy....not easy at the end of the day!
Her instruction is clear and she is aware at all times what everyone is doing and gives constructive feedback. You feel like you have worked hard, but there is always the option of going easier if you want to. Thank You to Niki, I hope that she is enjoying the experience too! Best Wishes, Lorraine H
Niki teaches Beginners Plus on a Wednesday at 8pm
We have spaces in this class if you want to join or add another class to your week? Just contact us on info
@purelypilatesstudio
.co.uk
#purelypilates
#teampurelypilates
#tuesdaythoughts
#stayconnected
#keepmoving
#beginnerspluspilates
#mentalhealth
#feelgood
#staysafe
#stayindoors
#bekindtoeachother