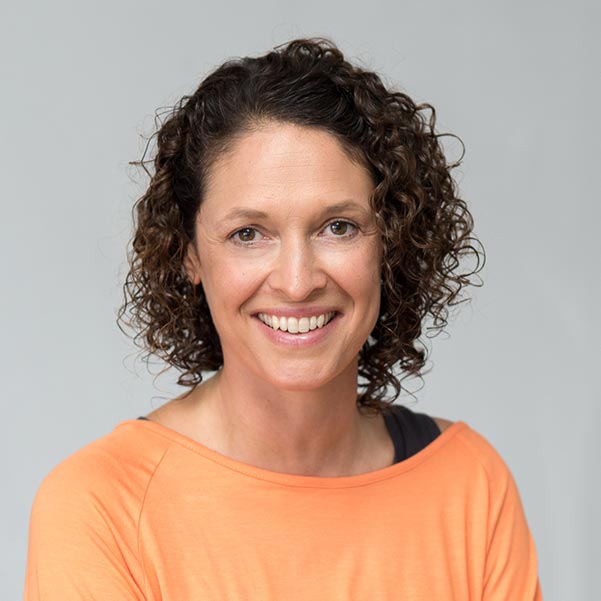 Gemma Wright
|
Studio Director
Having trained as a dancer Gemma's love of movement led her to begin her training as a Pilates teacher with Stott Pilates in 1999. She has since completed her full mat and equipment certification with Stott to Advanced level with distinction.
Gemma regularly works with a variety of clients including post rehab, those who have special conditions such as osteoporosis, MS and arthritis as well as those training for a sport or simply wanting to get fit. She continues to attend a wide variety of courses and has studied with Jo Avison, a specialist in the new field of fascia.
Gemma is the author of Pilates on the Ball and also appeared in the Marks and Spencer Swiss Ball and Pilates books. She worked as Pilates trainer to the Brighton and Hove Albion football team for two seasons. 
Favourite Book: The Nightingale, by Kirstin Hannah
Favourite Place: Anywhere with a beach
Elisa Bertorelli
Elisa trained as a physical education teacher and has over twenty years teaching experience specialising in swimming and dance. Elisa qualified as a Pilates Instructor under the guidance of Helga Fisher and Stephanie Beeson at the New Pilates School in Brighton in 2004. Since qualifying, she has been teaching small group classes and individuals. Elisa went on to train as a Stott Reformer Instructor at the Stott Pilates Centre in Oxford and attends classes herself on a weekly basis.
Favourite book: The Shadow of the Winds, by Carlos Zafron
Favourite place: Italy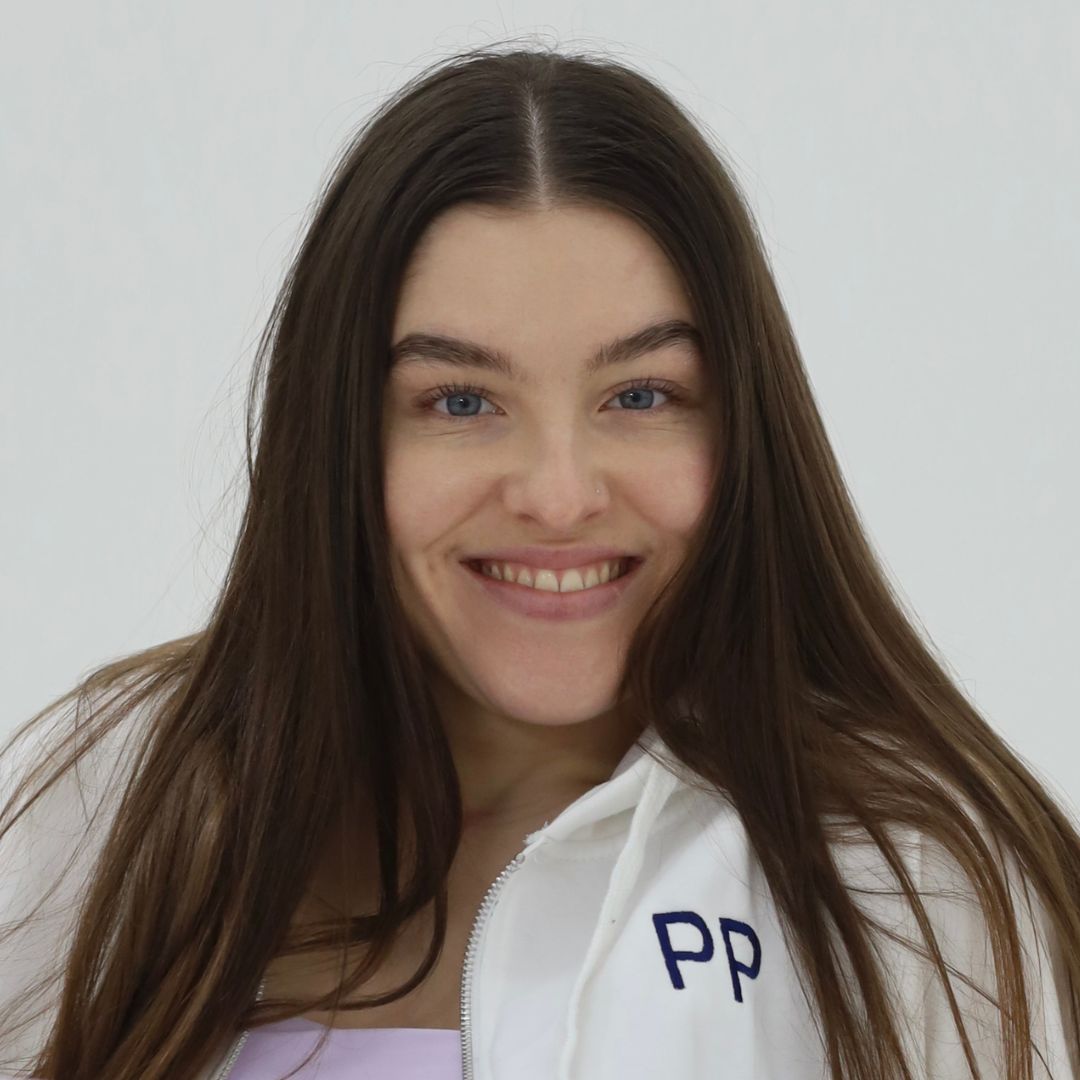 Niamh Brangwyn
Niamh originally trained as a dancer, where her love for movement began.  She started Pilates as a way to rehabilitate her body after  an injury and has never looked back.   Growing up with a father as an osteopath, Niamh became facinated with how the body works, absorbing valuable information along the way.   She went on and trained to teach mat and reformer Pilates, later specialising in flexibility training; a complimentary practice alongside Pilates.  Niamh is a welcoming teacher who will help you feel at ease whilst helping you get the most out of your sessions.
Favourite book: Shantaram
Favourite place: Anywhere near moving water
Hannah Dallison
Hannah raced as an amateur British Triathlete before training as a Pilates instructor and breath worker. Her own experience of chronic fatigue and slipped discs led her to slow down and view the body more holistically. She has taken her PT knowledge of strength and mobility training and combined it with Pilates to create a gentle but progressive approach to aid rehab and recovery.
Hannah is a trained PT with pre and post natal qualifications, a Functional Range Conditioning coach, APPI Pilates instructor, and Oxygen Advantage Breath worker.
In her spare time you can find her playing the drums and swimming in the sea in Hove.
Favourite Place: LA (or anywhere by the sea)
Favourite Book: Brandi Carlile "Broken Horses"
Nicola Georgiou
Nicola began her career as a sports massage therapist, but it was working as a Musculoskeletal Physiotherapy Assistant where she started to teach exercise to people as part of their rehabilitation journey. This, combined with a personal rehab experience of using Pilates for a shoulder injury, led her to train as a Physiotherapy (APPI) PILATES Instructor.
Nicola loves to combine her experience as a Physiotherapy Assistant and Pilates Instructor so she can offer a true one-stop-shop to get better, stay better and ultimately become fitter! It is working with so many amazing bodies and their individuality, adaptability and versatility that really inspires her.
Favourite Song: 123 I love you, Tarus Riley
Favourite Place: Anywhere the sun shines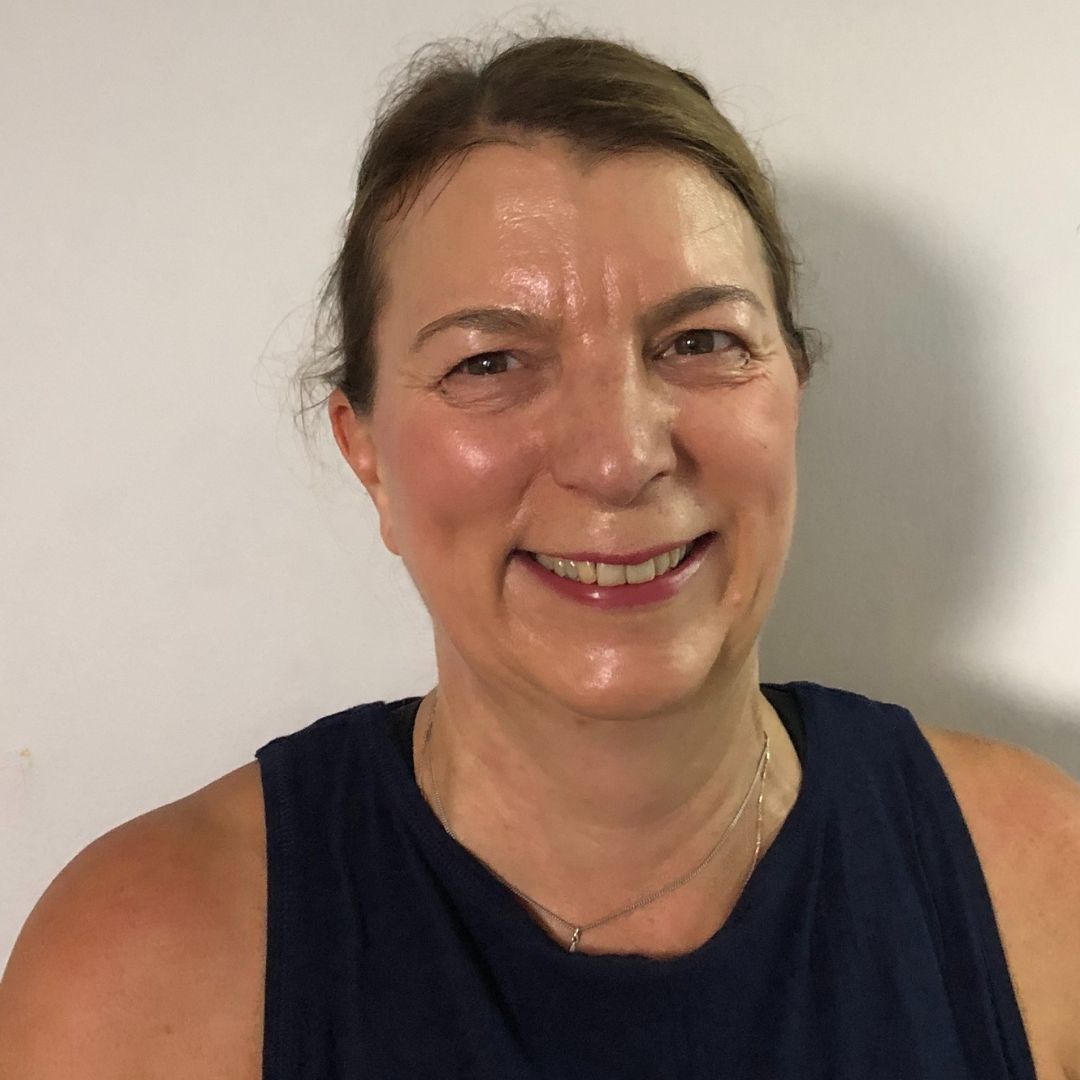 Amanda Hyde
As a qualified England Athletics Coach in Running Fitness, Amanda knew the benefits of including Pilates into her training.  This was highlighted whilst she trained for a 50 mile trail event.  She incorporated Pilates into her training and ran the event with no injuries (except blisters!).  From this experience she was hooked and decided to train as a Pilates mat teacher.   Amanda is also trained in Pilates Reformer and Yoga.
Amanda enjoys working with those who want to get the most out of their preferred sport by including Pilates as a complimentary activity.  Her aim is to promote Pilates and movement for everyone for everyday activities at home, work, or with their children/grandchildren so as to get the most out of life.
Favourite song:  Finally, CeCe Peniston
Favourite place: Cabo de Gata, Spain
Jane King
Jane is a highly qualified massage practitioner and Pilates instructor with over 18 years' experience. Her keen interest in anatomy and a desire to provide a balanced approach to her clients' wellbeing led her to train with Body Control Pilates with further qualifications in Pilates for pregnancy, HIP (high impact) Pilates and studio equipment.
She is a friendly, professional and experienced teacher, and regularly updates her knowledge. Jane's infectious enthusiasm for Pilates means that her classes and sessions are always rewarding.
Favourite book: To Kill a Mocking Bird, by Harper Lee
Favourite place: Nepal
Elda Martello
Pilates, for Elda, is a celebration of movement that is used to achieve well-being in body, mind and spirit. What started as a hobby, became her passion, and then took over as her career. Not content with simply certifying as a Comprehensive Pilates Instructor, she is continually drawn to an ever-deeper study of anatomy and exercises. Elda enjoys working with clients of all ages, abilities and experience. Seeing their transformation reaffirms her belief in the benefits of Pilates. "This development creates a positive energy we can both use to face change and to achieve our goals".
Favourite book: The Alchemist by Paulo Coelho
Favourite place: Bukittinggi, Indonesia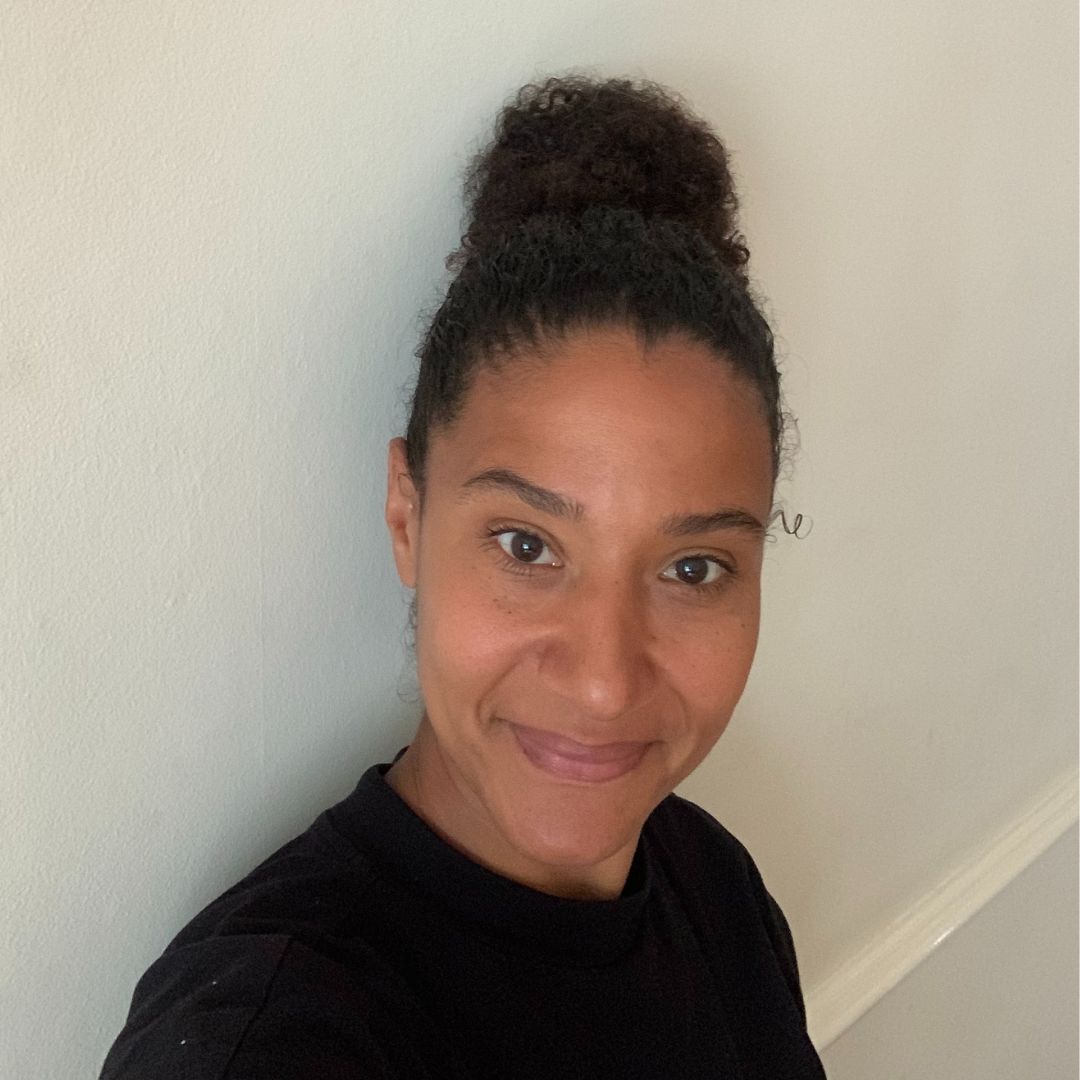 Susi Owusu
Susi's journey to becoming a Pilates teacher started when she was looking to get fit before 40.  Trying a variety of sports from swimming to boxing, she finally decided to train as a Pilates instructor as Pilates increased her performance in other sports and gave her the biggest sense of freedom of movement.  Completing her training with Alan Herdman,  her focus is on rehabilitation, functional movement, strength and stability.  Taking an integrated approach to movement Susi's clients describe her as a fun, knowledgeable and calm instructor.  Since qualifying she has been working alongside Physiotherapists offering 1-2-1 rehabilitation and tailored classes to those wishing to prevent or recovering from injury. Susi is an Associate Member of the Chartered Society of Physiotherapists.
Favourite book: To Kill a Mockingbird  Harper Lee
Favourite song: Fighting with Fire  Naila (Susi's daughter)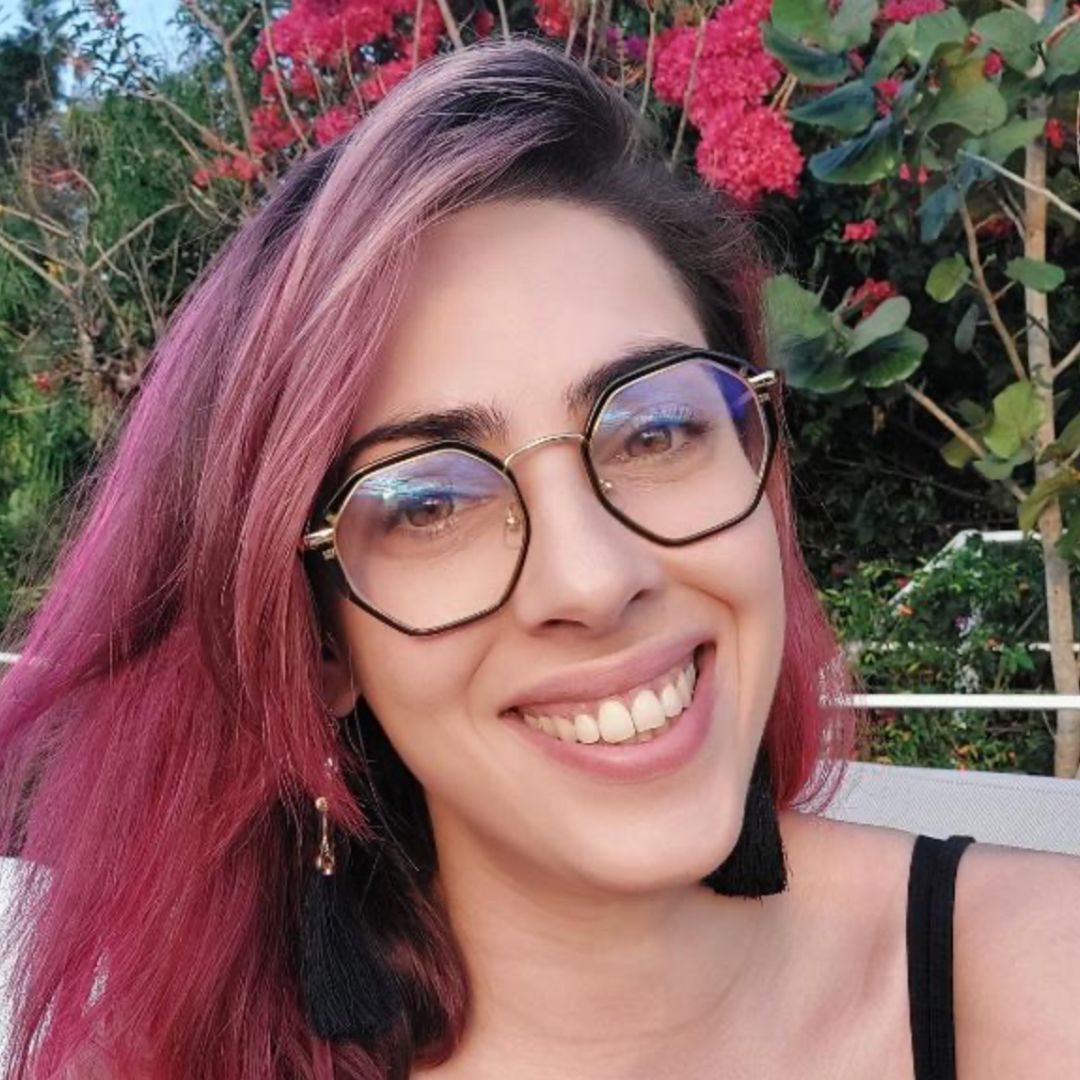 Ilana Rogol-Dixon
Ilana is an ex-dancer and found Pilates through injury in Melbourne Australia in 2016. She completed her Mat training in London in 2017 with Body Control, and Reformer training in Canada with STOTT in 2019.  Ilana likes to combine Gyrokinesis and functional training in her classes.
Favourite book: The Book Thief by Markus Zusak
Favourite place: Impossible question to answer
Suzy Titford
Suzy originally trained as a dancer, graduating with a Diploma in Teaching. After instructing ballet, for many years, Suzy moved to Dubai where she was introduced to Pilates. Upon returning to the UK in 2016, inspired by her Pilates practice and all its benefits, she decided to further her career by training to become a Stott Mat-work instructor. Suzy has a very intensive hands-on approach to teaching with a desire to make a positive impact on all her clients. To continually increase and enhance her knowledge, she regularly attends courses and workshops.
Favourite song: Unfinished Sympathy, by Massive Attack
Favourite place: New York
John Thornley
John has been working in the fitness industry for over 10 years and has specialised in cardiac rehabilitation and post-op strengthening. He used the 2020 Covid lockdown period to re-train and qualify with Stott Pilates, using the experience gained from training clients with a wide variety of health conditions and disabilities. John believes that the key to thriving physically and mentally starts by removing all barriers to movement. John rarely stops moving and will usually be running, cycling, swimming, climbing or hiking around Brighton.
Favourite film: The Lion King
Favourite song: Yesterday , by The Beatles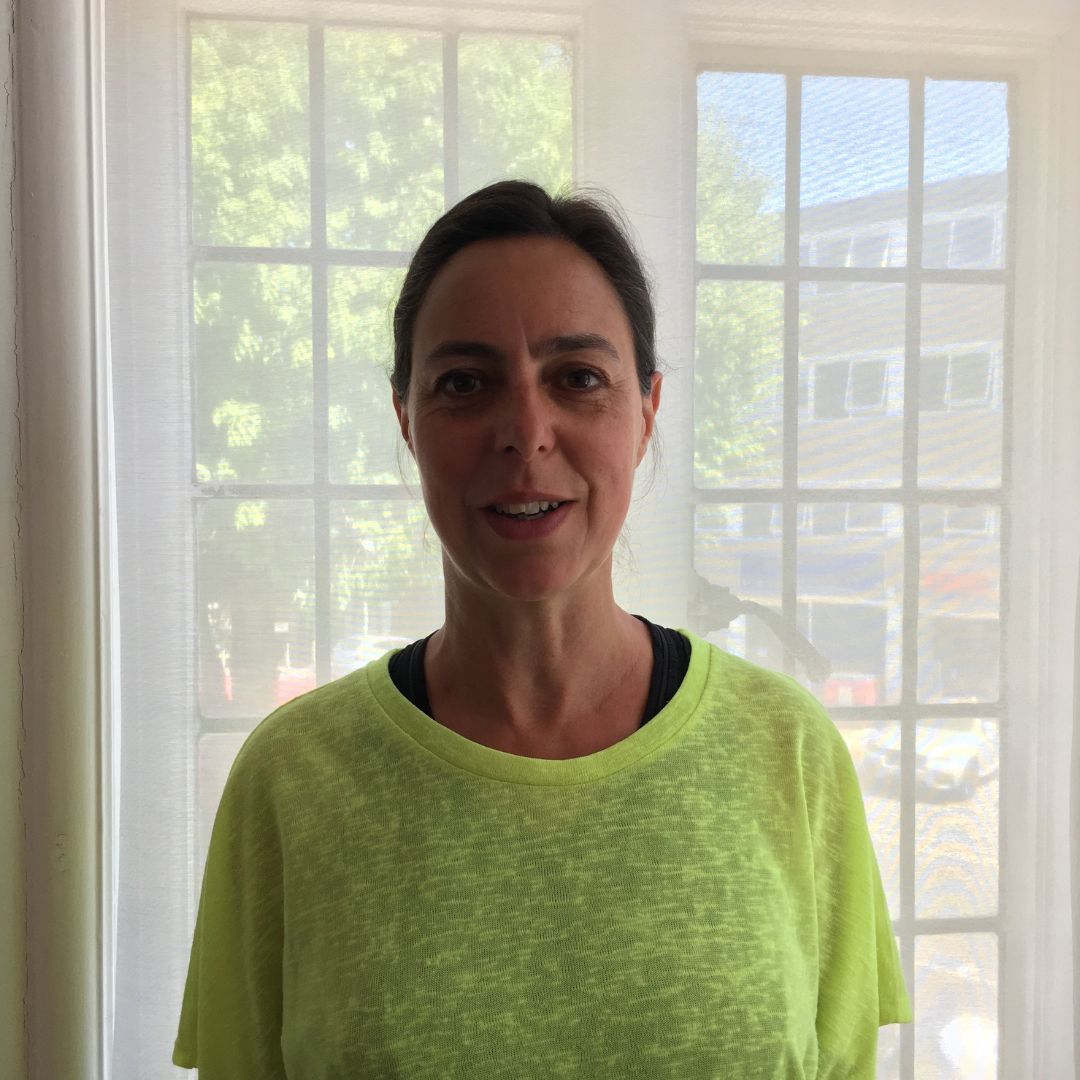 Kelly Washington
Kelly has a passion for movement, fitness and wellness.  Learning to swim and dance as a child, she soon trained as an aerobics instructor and personal trainer, going on to teach step-aerobics and circuit training. With over 30 years' experience, Kelly has taught for LA Fitness, David Lloyd, local centres and community classes.
Kelly found a deep love for Pilates after having her first child. Through Pilates, Kelly tackled her burnout and injuries. She discovered more strength, clarity of mind and energy.
Kelly's range encompasses level 3 matwork, Reformer and equipment, with specialisms in pre- and post-natal and orthopaedic conditions
Favourite place:  It has to be the beach
Favourite book:  The Curious Incident of the Dog in the Night-time
Jen Woolridge
Jen came to Pilates after suffering from a herniated  disc over 15 years ago.  She fell in love with Stott Pilates when she moved to Toronto (the home of Stott) in 2016 and once back in the UK in 2018 she completed her Mat training. She completed her Reformer training with Lisa Bradshaw in 2023.
Jen is pre and post natal trained through Mama's Pilates and has completed fascia training with Evolve.  Jen is passionate about Pilates and loves working with clients to develop their movement in a safe and motivating environment.
Favourite song: "I would die for 4U" Prince
Favourite place: Kynance Cove Cornwall