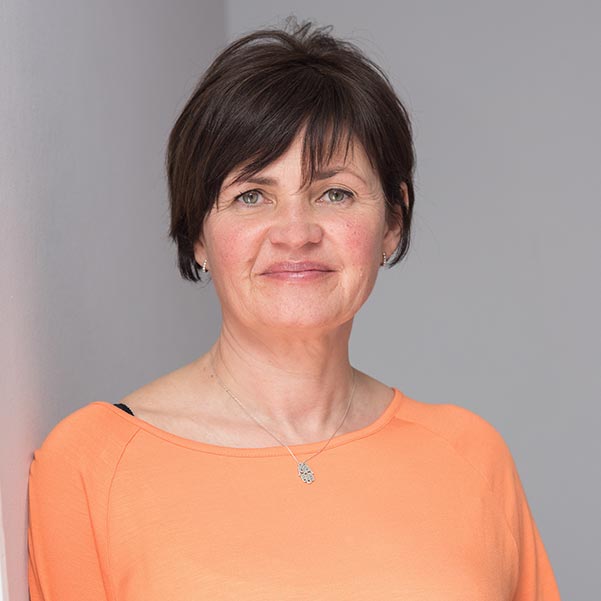 Karen Hamer
|
Studio Director
Karen became passionate about Pilates when she was introduced to it as a dancer over 30 years ago when she used the method to overcome an injury. Karen trained with Stott Pilates in 2001 and now teaches mat, reformer and equipment-based classes.
Karen has a particular interest for post-rehabilitation training and has clients that have remained with her from a practitioners referral to working through to compete in a sporting event. Karen also has a client who, after being inspired by her classes, decided to change career and become a Pilates teacher herself.
Favourite film: Cinema Paradiso
Favourite Place: Home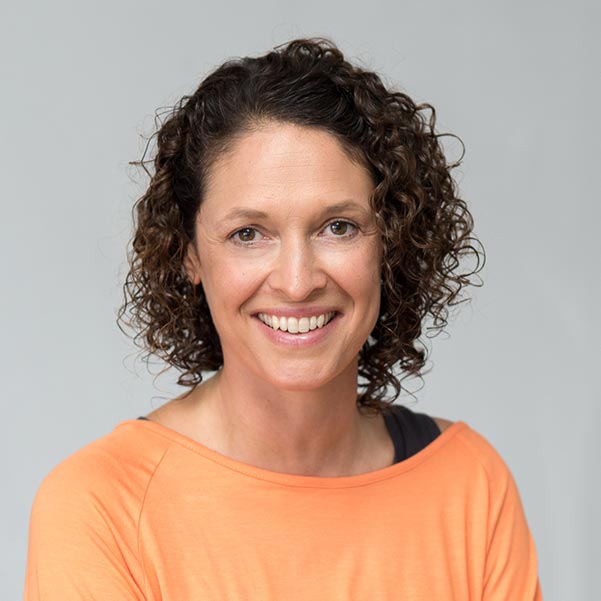 Gemma Wright
|
Studio Director
Having trained as a dancer Gemma's love of movement led her to begin her training as a Pilates teacher with Stott Pilates in 1999. She has since completed her full mat and equipment certification with Stott to Advanced level with distinction.
Gemma regularly works with a variety of clients including post rehab, those who have special conditions such as osteoporosis, MS and arthritis as well as those training for a sport or simply wanting to get fit. She continues to attend a wide variety of courses and has studied with Jo Avison, a specialist in the new field of fascia.
Gemma is the author of Pilates on the Ball and also appeared in the Marks and Spencer Swiss Ball and Pilates books. She worked as Pilates trainer to the Brighton and Hove Albion football team for two seasons. 
Favourite Book: The Nightingale, by Kirstin Hannah
Favourite Place: Anywhere with a beach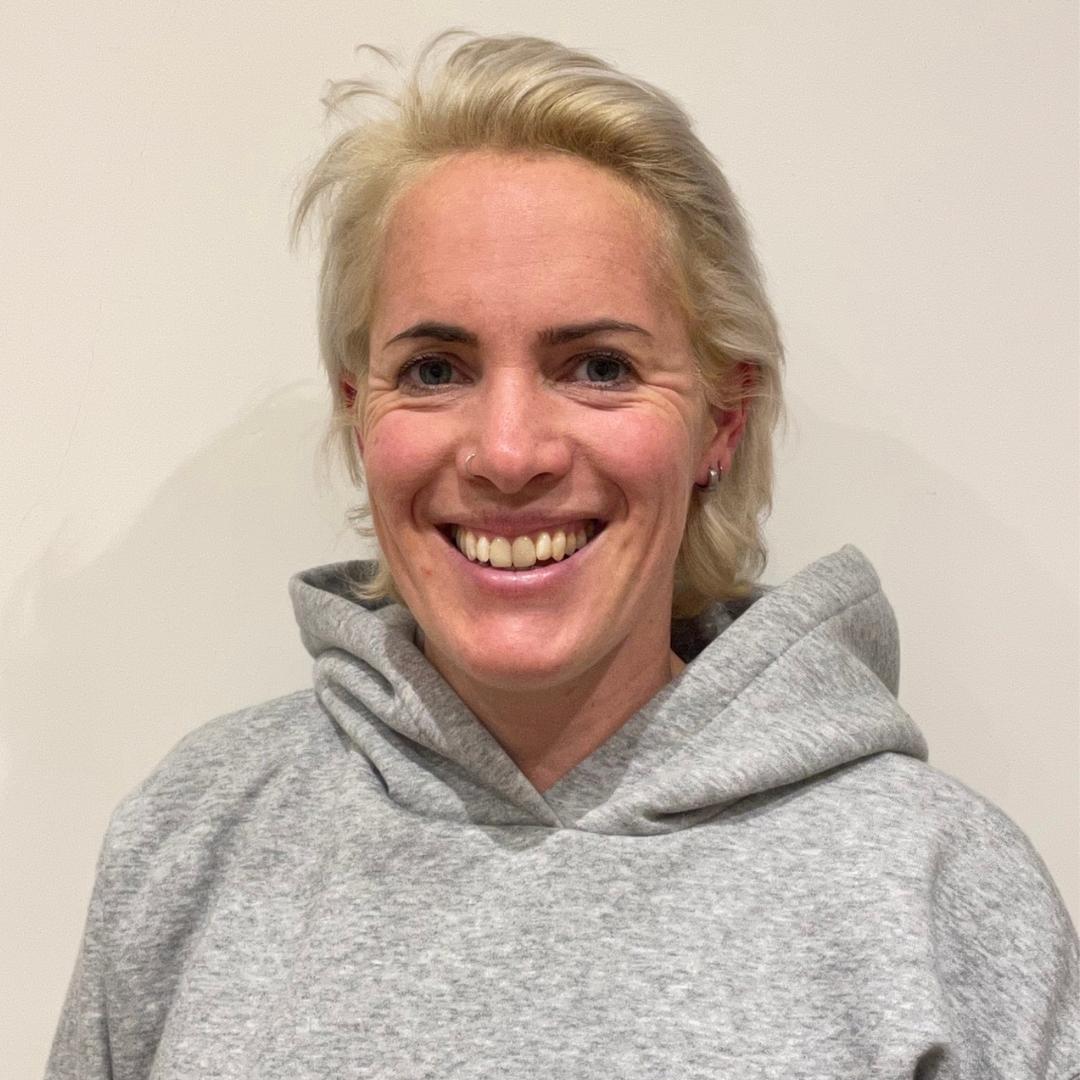 Hannah Dallinson
Hannah raced as an amateur British Triathlete before training as a Pilates instructor and breath worker. Her own experience of chronic fatigue and slipped discs led her to slow down and view the body more holistically.  She has taken her PT knowledge of strength and mobility training and combined it with Pilates to create a gentle but progressive approach to aid rehab and recovery.
Hannah is a trained PT with pre and post natal qualifications, a Functional Range Conditioning coach, APPI Pilates instructor, and Oxygen Advantage Breath worker.
In her spare time you can find her playing the drums and swimming in the sea in Hove.
Favourite place: LA (or anywhere by the sea)
Favourite book:  Brandi Carlile ''Broken Horses'
Elisa Bertorelli
Elisa trained as a physical education teacher and has over twenty years teaching experience specialising in swimming and dance. Elisa qualified as a Pilates Instructor under the guidance of Helga Fisher and Stephanie Beeson at the New Pilates School in Brighton in 2004. Since qualifying, she has been teaching small group classes and individuals. Elisa went on to train as a Stott Reformer Instructor at the Stott Pilates Centre in Oxford and attends classes herself on a weekly basis.
Favourite book: The Shadow of the Winds, by Carlos Zafron
Favourite place: Italy
Nicola Georgiou
Nicola began her career as a sports massage therapist, but it was working as a Musculoskeletal Physiotherapy Assistant where she started to teach exercise to people as part of their rehabilitation journey. This, combined with a personal rehab experience of using Pilates for a shoulder injury, led her to train as a Physiotherapy (APPI) PILATES Instructor.
Nicola loves to combine her experience as a Physiotherapy Assistant and Pilates Instructor so she can offer a true one-stop-shop to get better, stay better and ultimately become fitter! It is working with so many amazing bodies and their individuality, adaptability and versatility that really inspires her.
Favourite Song: 123 I love you, Tarus Riley
Favourite Place: Anywhere the sun shines
Jane King
Jane is a highly qualified massage practitioner and Pilates instructor with over 18 years' experience. Her keen interest in anatomy and a desire to provide a balanced approach to her clients' wellbeing led her to train with Body Control Pilates with further qualifications in Pilates for pregnancy, HIP (high impact) Pilates and studio equipment.
She is a friendly, professional and experienced teacher, and regularly updates her knowledge. Jane's infectious enthusiasm for Pilates means that her classes and sessions are always rewarding.
Favourite book: To Kill a Mocking Bird, by Harper Lee
Favourite place: Nepal
Elda Martello
Pilates, for Elda, is a celebration of movement that is used to achieve well-being in body, mind and spirit. What started as a hobby, became her passion, and then took over as her career. Not content with simply certifying as a Comprehensive Pilates Instructor, she is continually drawn to an ever-deeper study of anatomy and exercises. Elda enjoys working with clients of all ages, abilities and experience. Seeing their transformation reaffirms her belief in the benefits of Pilates. "This development creates a positive energy we can both use to face change and to achieve our goals".
Favourite book: The Alchemist by Paulo Coelho
Favourite place: Bukittinggi, Indonesia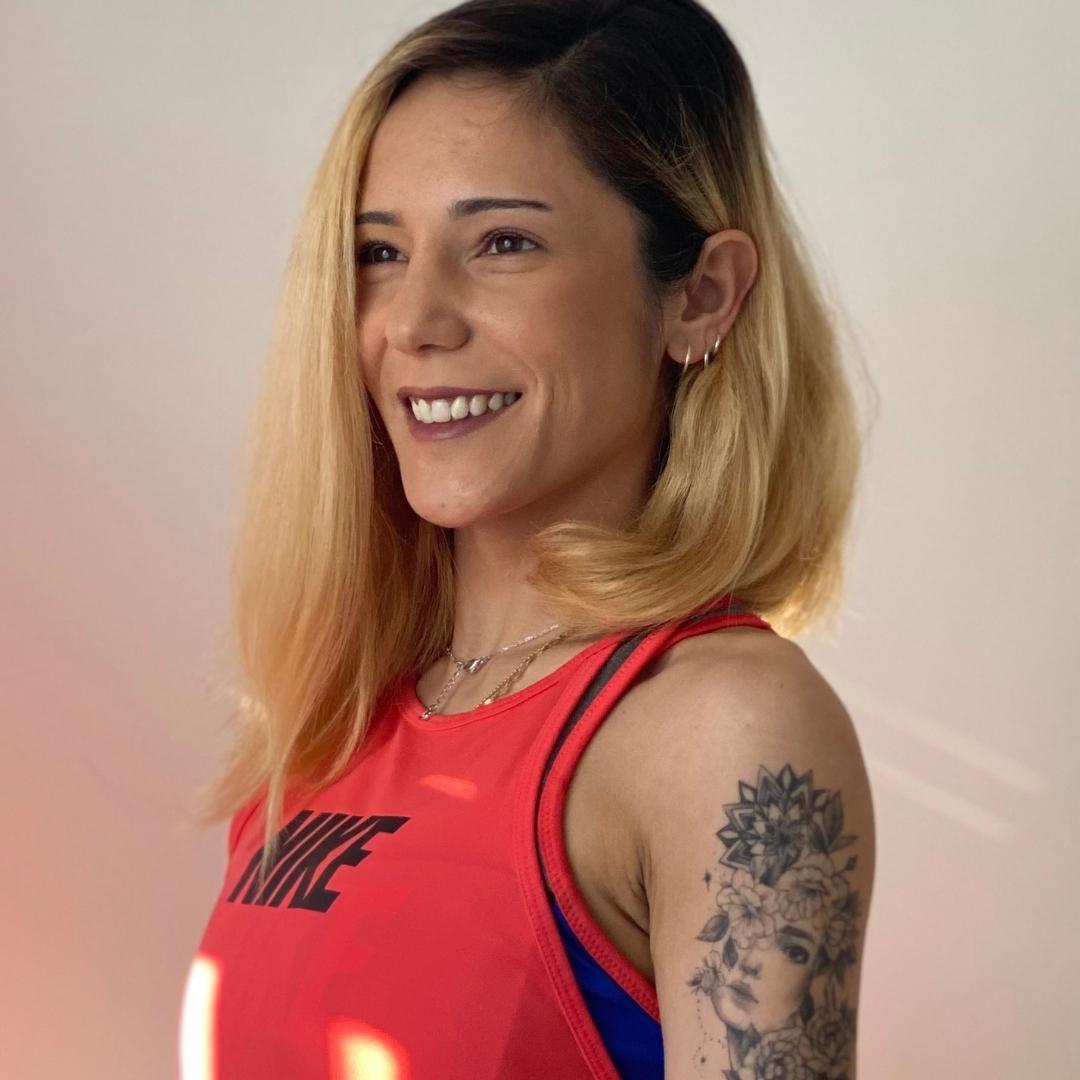 Bengu Tarcan
Bengu was born and raised in Western Turkey. Previously, an English teacher, Bengu first experienced Pilates whilst searching for a way to relieve her shoulder and backache caused by a cervical kyphosis condition. It took just one Pilates session to convince her of the efficiency and effectiveness of the exercises to treat her condition. Bengu benefited so much from Pilates that she decided to begin training as a Pilates Instructor.
Bengu completed her Mat and Reformer Instructor training with STOTT Pilates in 2020. She loves sharing her natural enthusiasm for movement and seeing clients benefit from Pilates sessions as much as she has.
Favourite place: Home
Favourite writer: Paulo Coelho
Suzy Titford
Suzy originally trained as a dancer, graduating with a Diploma in Teaching. After instructing ballet, for many years, Suzy moved to Dubai where she was introduced to Pilates. Upon returning to the UK in 2016, inspired by her Pilates practice and all its benefits, she decided to further her career by training to become a Stott Mat-work instructor. Suzy has a very intensive hands-on approach to teaching with a desire to make a positive impact on all her clients. To continually increase and enhance her knowledge, she regularly attends courses and workshops.
Favourite song: Unfinished Sympathy, by Massive Attack
Favourite place: New York
John Thornley
John has been working in the fitness industry for over 10 years and has specialised in cardiac rehabilitation and post-op strengthening. He used the 2020 Covid lockdown period to re-train and qualify with Stott Pilates, using the experience gained from training clients with a wide variety of health conditions and disabilities.  John believes that the key to thriving physically and mentally starts by removing all barriers to movement. John rarely stops moving and will usually be running, cycling, swimming, climbing or hiking around Brighton
Favourite film: The Lion King
Favourite song: Yesterday, by The Beatles
Barbara Walman
Barbara is fully trained in Stott mat work and has been at Purely Pilates Studio since it opened in 2008. She is particularly focused on helping clients regain fitness after illness or injury and is trained in rehabilitation pilates (especially hip replacement care) and special conditions. Barbara is equally committed to ensuring clients enjoy pilates! She uses a wide range of props in her sessions, to add variety and enable modification to an individual's need.
Favourite book: A Gentleman in Moscow, by Amor Towles
Favourite place: Costa Rica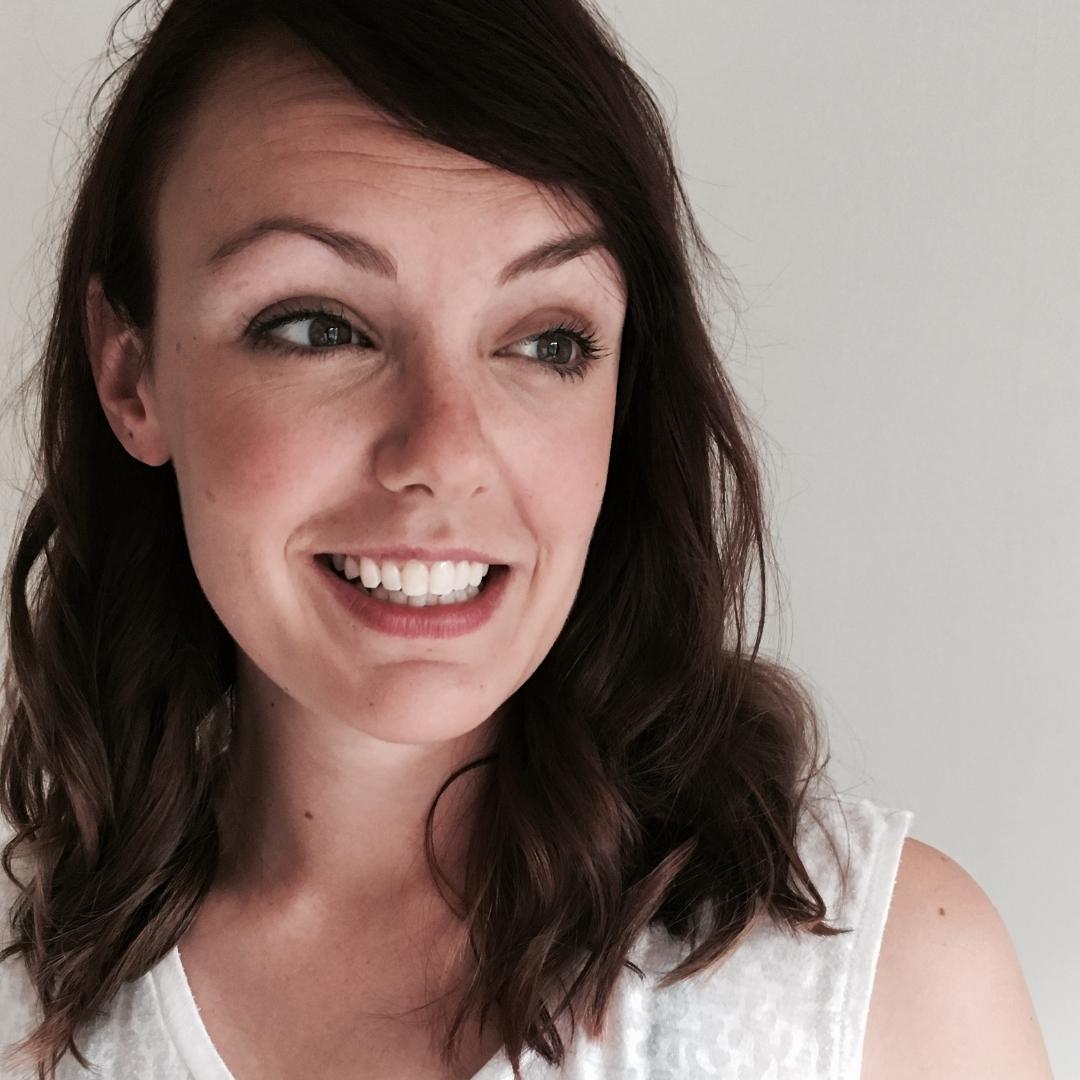 Hattie Windsor
Hattie is a STOTT Certified Pilates Mat and Reformer Instructor. She discovered the reformer after suffering an ankle injury and quickly fell in love with the focus, strength and body awareness it helped her develop. 
Hattie has a warm, attentive teaching style and is dedicated to helping clients create a strong connection with their bodies. She has additional training in Pre and Postnatal Pilates, with a special interest in working with this clientele since having a baby in 2020.
Favourite book: The Secret History by Donna Tartt
Favourite place: Bed!